Episode 94 - Taoism and The Addiction to Binary Thinking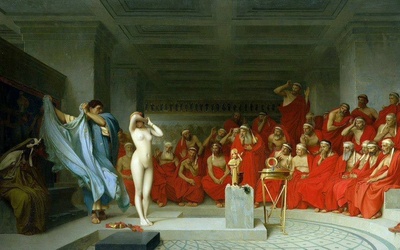 Intro:
Thank you to Chris Odell from Datsusara! If you are interested in computer bags, backpacks, gi, and other hemp products www.dsgear.com. Use the code "daniele" at checkout for a discount (here's the awesome Datsusara animation of a Drunken Taoist episode by Paul Klawiter: www.youtube.com/watch?v=xwQcEm6cioM
Thank you to Aubrey Marcus from Onnit! If you are in the market for supplements, workout gear, or great foods, use our own podcast link for a discount with Onnit by going to www.onnit.com/taoist.
Use the code "warrior" for a discount on the great t-shirts at suredesigntshirts.com
if you shop on Amazon, please use our link on the donate page of this site. OR this one: http://amzn.to/10N96md.
DRUNKEN TAOIST T-SHIRTS FEATURING IKKYU SOJUN!!!!! ORDER YOURS NOW!!!!! Straight from Bolelli's perverted brain, through the artistic hand of Savannah Em, here are the new Drunken Taoist t-shirts: http://www.danielebolelli.com/drunken-taoist-podcast-t-shirts-pre-order/. Thank you to the epic Savannah Em for the art and to Bennett Grunberg from Sure Design for his support with this. For any questions, email me at

[email protected]

.
My mom's book about James Weddell (see episode 30) If you are interested, check it out here: http://amzn.to/N2Logr.
If you are in dire need of chocolate, audiobooks or awesome t-shirts, check our affiliates:
Daisy House released their album. Check them out here: daisyhouse.bandcamp.com.
Daniele's books: NEW BOOK JUST RELEASED! "NOT AFRAID" If you click on any of the covers at this site www.danielebolelli.com, it'll take you straight to the Amazon page. AN AUDIOBOOK VERSION OF "NOT AFRAID" IS AVAILABLE HERE: danielebolelli.com/downloads/not-afraid-audiobook/.
THE TAOIST LECTURE SERIES IS HERE!!!!!! Get yours here: danielebolelli.com/downloads/taoist-lectures
Interested in Martial Arts? Check out Daniele's instructional on leglocks: https://leglocks.vhx.tv
If you are interested in kiva.org, please contact Rich:

[email protected]
And please check out my public Facebook page
News:
DANIELE's HISTORICAL PODCAST IS HERE! Please subscribe: www.historyonfirepodcast.com
Thank you for the wine to Aum Cellars
Episode:
Father's Bolelli Sunday School: The Bible according to Quentin Tarantino:
Sex rules in the Bible
Bloody sheets or death penalty
The "Rant of the Day":
Datsusara defeats ISIS
Missing the good, old days when people posted about food and cats rather than politics
The 2016 election and American Indian history
Stuck with bad choices
The addiction to binary thinking
Why Dan Carlin rules
Finding common ground
Stefan Molyneux, cherry-picking facts and intellectual dishonesty
California genocide
Black-or-white thinking as the opposite of Taoist thinking
"My way is very easy to understand and very easy to practice, but no one understands it and no one practices it"
The "I Have A Dream" Corner:
Breaking out of jail and shooting Theodore Roosevelt
The "Storytelling Moment":
Phryne
The greatest courtroom win ever
Being ugly, Socrates couldn't pull off the same defense
Weird synchronicity
The "Iz Moment":
School...probably better than prison
On living close to your adult kids
Crushing balls
The best 5 days of my summer
Tengger Cavalry
The "Ask Bolelli" Corner:
Conan and stoicism
What would Conan do?