Episode 30 - Gloria Mattioni, a Tribute to the Epic Life of James R. Weddell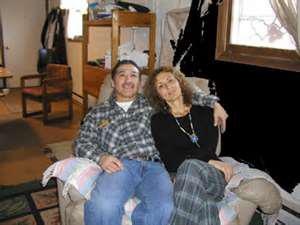 Intro:
Thank you to our sponsors, Chris O'Dell from Datsusara, and Aubrey Marcus from Onnit. If you are interested in computer bags, backpacks, gi, and other hemp products www.dsgear.com. Use the code "daniele" at checkout for a discount.
Also, here's the awesome Datsusara animation of a Drunken Taoist episode by Paul Klawiter: www.youtube.com/watch?v=xwQcEm6cioM.
If you are in the market for supplements, workout gear, or great foods, use our own podcast link for a discount with Onnit by going to www.onnit.com/taoist.
And last but not least, please use the code "warrior" for a discount on the great t-shirts at suredesigntshirts.com.
If you want to buy a drunken taoist t-shirt, email me at

[email protected]

and I'll check to see if we have your size and color before you pay anything.
If you are in dire need of chocolate, audiobooks or awesome t-shirts, check our affiliates:
Daisy House released their album. Check them out here: daisyhouse.bandcamp.com.
MY NEW BOOK IS IN STORES!!!!!! It's entitled "Create Your Own Religion" and features endorsements by Joe Rogan, Mike Vallely, Ben Harper, Shannon Lee and Tom Robbins. If you click on the cover at this site www.danielebolelli.com, it'll take you straight to the Amazon page.
A lecture series about Taoism is in the works.
If you are interested in kiva.org, please contact Rich:

[email protected]
Forum: we launched the Drunken Taoist forum. Check it here, start conversations and be nice to each other! thedrunkentaoist.com/forum
My own sweet mom joins us to celebrate the 10 years of freedom, the birthday, and the life of Dakota warrior James Weddell
"Ista": the man's eyes could see through everything
Daniele about funerals and weddings
The significance of eagle feathers
A crazy mix of bravery and generosity
The power of dreaming
The Yankton Reservation
Becoming an outlaw because of stepping up to defend people
How a deer helped him escape from juvenile detention
The Pork Plant Takeover
A gunfight among friends: Jim's complex relationship with Russell Means
A story of the war for the Black Hills: from Crazy Horse and the Little Bighorn to the day when some of the poorest people in the U.S. rejected millions of dollars awarded to them by the Supreme Court. James and the Black Hills
Jim in his own words
A yuwipi with Crow Dog
The legal case and the insane sentence
South Dakota Great Escape
America's Most Wanted vs. the United Red Brotherhood
A fugitive on Pine Ridge
Dodging assassins in prison
Missing court reporters and attempted robberies don't stop the fight for Jim's freedom: a ten year war
Poetic justice: William Janklow charged with manslaughter
if you can understand Italian http://www.youtube.com/watch?v=WUMfslsETcc&feature=share
When I first met Jim, he was whiter than me
Always think of what's best for the people
The White Swan Singers
We are preparing a private edition of a book written by Gloria Mattioni about Jim's life. Please email me at [email protected] if you are interested.