Episode 82 - Angry Ninja Dwarf Brother with Periscope Spear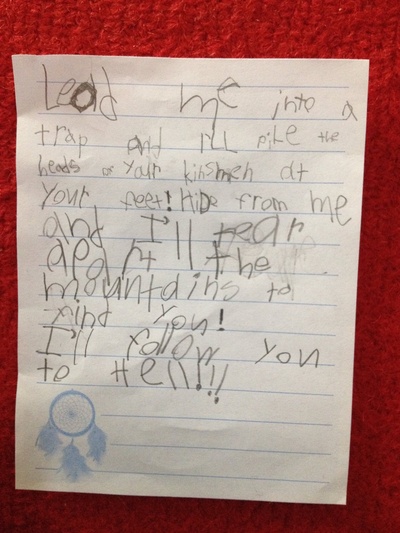 Intro:
Thank you to Chris Odell from Datsusara! If you are interested in computer bags, backpacks, gi, and other hemp products www.dsgear.com. Use the code "daniele" at checkout for a discount (here's the awesome Datsusara animation of a Drunken Taoist episode by Paul Klawiter: www.youtube.com/watch?v=xwQcEm6cioM
Thank you to Aubrey Marcus from Onnit! If you are in the market for supplements, workout gear, or great foods, use our own podcast link for a discount with Onnit by going to www.onnit.com/taoist.
Thank you to Bennett Grunber from Sure Design T-Shirts! Use the code "warrior" for a discount on the great t-shirts at suredesigntshirts.com.
if you shop on Amazon, please use our link on the donate page of this site. OR this one: http://amzn.to/10N96md.
DRUNKEN TAOIST T-SHIRTS FEATURING IKKYU SOJUN!!!!! PRE-ORDER YOURS NOW!!!!! Straight from Bolelli's perverted brain, through the artistic hand of Savannah Em, here are the new Drunken Taoist t-shirts: http://www.danielebolelli.com/drunken-taoist-podcast-t-shirts-pre-order/. Thank you to the epic Savannah Em for the art and to Bennett Grunberg from Sure Design for his support with this. For any questions, email me at

[email protected]

.
My mom's book about James Weddell (see episode 30) If you are interested, check it out here: http://amzn.to/N2Logr.
If you are in dire need of chocolate, audiobooks or awesome t-shirts, check our affiliates:
Daisy House released their album. Check them out here: daisyhouse.bandcamp.com.
Daniele's books: NEW BOOK JUST RELEASED! "NOT AFRAID"

If you click on any of the covers at this site www.danielebolelli.com, it'll take you straight to the Amazon page.
The AUDIOBOOK HAS BEEN RELEASED!!! Check it out here: Not Afraid.

Checkout StainPrinted.com for great cannabis strain t-shirts. Enter the promo code "HISTORYONFIRE" at checkout for a 15% discount!
PLEASE CHECK OUT THE PROJECT FOR A MODERN SOCIAL CENTER (Floatation Tanks, Martial Arts and Yoga Classes, A Venue for Live Podcasting, and much more): Let's CREATE a Modern Social Center
THE TAOIST LECTURE SERIES IS HERE!!!!!! Get yours here: danielebolelli.com/downloads/taoist-lectures
Interested in Martial Arts? Check out Daniele's instructional on leglocks: https://leglocks.vhx.tv
If you are interested in kiva.org, please contact Rich:

[email protected]
And please check out my public Facebook page
News:
DANIELE's HISTORICAL PODCAST IS HERE! Please subscribe: www.historyonfirepodcast.com
Thank you for the wine to Aum Cellars
Here's the audiobook of Not Afraid
Episode:
Father's Bolelli Sunday School: The Bible according to Quentin Tarantino:
The Scopes Trial
Cain's wife
The "Rant of the Day":
The art of talking in your sleep. The things you do for women...
We can thank Ms. Shannon Seta for the existence of the Drunken Taoist podcast
Daniele's new book "Not Afraid"
Rich killed David Bowie
The "I Have A Dream" Corner:
The "Storytelling Moment":
The Ikkyu t-shirt
The Revenant
Oda Nobunaga, angry ninja dwarf brother swimming in shit with periscope spear
The "Iz Moment":
Iz's Conan penmanship
Realizing what babies are like
Watching UFC "C'mon! Take your shirts off so we can see if you are a real man"
The "Ask Bolelli" Corner:
ALS, death, fear
The soul
The universe is much weirder than we think
Duncan's podcasts with his mom