Episode 74 - Porangui': Music, Healing and Powerful Rituals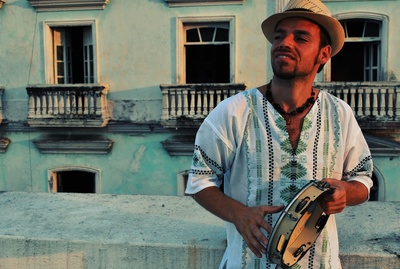 Intro:
Thank you to Chris Odell from Datsusara! If you are interested in computer bags, backpacks, gi, and other hemp products www.dsgear.com. Use the code "daniele" at checkout for a discount (here's the awesome Datsusara animation of a Drunken Taoist episode by Paul Klawiter: www.youtube.com/watch?v=xwQcEm6cioM
Thank you to Aubrey Marcus from Onnit! If you are in the market for supplements, workout gear, or great foods, use our own podcast link for a discount with Onnit by going to www.onnit.com/taoist.
Thank you to Bennett Grunber from Sure Design T-Shirts! Use the code "warrior" for a discount on the great t-shirts at suredesigntshirts.com.
DRUNKEN TAOIST T-SHIRTS!!!!! Straight from Bolelli's perverted brain, through the artistic hand of Savannah Em, here are the new Drunken Taoist t-shirts: http://www.danielebolelli.com/drunken-taoist-podcast-t-shirts-pre-order/. Thank you to the epic Savannah Em for the art and to Bennett Grunberg from Sure Design for his support with this. For any questions, email me at

[email protected]

.
My mom's book about James Weddell (see episode 30) If you are interested, check it out here: http://amzn.to/N2Logr.
If you are in dire need of chocolate or audiobooks, check our affiliates:
If you are in dire need of chocolate, audiobooks or awesome t-shirts, check our affiliates:
Daisy House released their album. Check them out here: daisyhouse.bandcamp.com.
Daniele's books: If you click on any of the covers at this site www.danielebolelli.com, it'll take you straight to the Amazon page.
THE TAOIST LECTURE SERIES IS HERE!!!!!! Get yours here: danielebolelli.com/downloads/taoist-lectures
Interested in Martial Arts? Check out Daniele's instructional on leglocks: https://leglocks.vhx.tv
If you are interested in kiva.org, please contact Rich:

[email protected]
And please check out my public Facebook page
News:
DANIELE's HISTORICAL PODCAST IS HERE! Please subscribe:
www.historyonfirepodcast.com
Thank you to Onnit and Kimera Koffee (use the code
"history"
for a discount on their excellent coffee at
www.kimerakoffee.com
)
Episode:
Porangui' and his awesome vibe
Bridging cultures
Growing up around sun dances and sweat lodges
Porangui's wild mom and her adoption among the Dineh
Some mysteries are no meant to be solved
15 whales
The symbolism of the inipi, the sweat lodge
Piercing and Sun Dancing
A grandma's flesh offering and Lame Deer's vision quest
Studying medicine in China, teaching in Vietnam
Making musical instruments out of bombs
Breath and defeating fear
Ben Harper and Porangui' on the loss of sound quality
Recording vs. live music
Going to Duke University, and ending up becoming a healer and a musician
Creating his own major "Healing through music and dance"
The problems with EMF
The difference between new age and the real deal
Concerts as tribal rituals
Healing practices
Cultural attitudes about physical contact
Daniele is a judgmental little shit
Leading by example rather than whining about the state of things
Art as inspiration vs. art to fill time
Becoming a better relative
Porangui's upcoming retreats: November in Austin, January in Nicaragua, April in Sedona
Mitakuye Oyasin