Episode 223 - Crying and Enjoying Life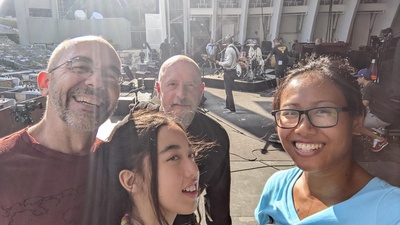 Intro:
And please check out my public Facebook page
News:
DANIELE's HISTORICAL PODCAST IS HERE! Please subscribe: www.historyonfirepodcast.com
Thank you for the wine to Aum Cellars
Episode:
Contact Savannah Em at [email protected] if you are interested in the Ikkyu Scroll
If you are in the market for martial arts mats, please check out zebraathletics.com
Thank you to grasslandbeef.com!
Check out the great wines from Materra Wines
Thank you to www.snowroast.com for their delicious coffee. Use the code "DRUNKEN" or "HISTORY" for a 15% discount!
Today, we chat about Cedric Burnside playing at the Hollywood Bowl, Led Zeppelin and Daniele's memories, Iz's crying & enjoyment of life, drunken parenting, Ozomatli, 'You'll Never Walk Alone,' the Caravaggio novel, Prey, and much more!
Please show some love to our sponsor for this episode. Today we are sponsored by Shortform. To get 5 days of unlimited access and an additional 20% discount on the annual subscription, join Shortform through my special link https://www.shortform.com/drunken.