Episode 222 - Taking a Break from Everything You Love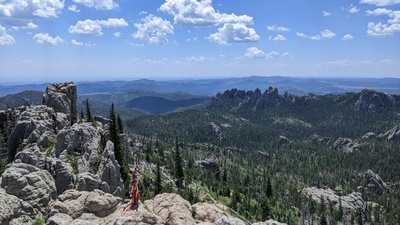 Intro:
And please check out my public Facebook page
News:
DANIELE's HISTORICAL PODCAST IS HERE! Please subscribe: www.historyonfirepodcast.com
Thank you for the wine to Aum Cellars
Episode:
Contact Savannah Em at [email protected] if you are interested in the Ikkyu Scroll
If you are in the market for martial arts mats, please check out zebraathletics.com
Thank you to grasslandbeef.com!
Check out the great wines from Materra Wines
Thank you to www.snowroast.com for their delicious coffee. Use the code "DRUNKEN" or "HISTORY" for a 15% discount!
Today, we chat about the return of History on Fire, creating mini-episodes vs. creating in depth-dives, writing the Caravaggio novel, road trips, ending up among 300 buffalos, hiking Black Elk's Peak, The Hundred in the Hand battle (aka Fetterman's Massacre), the beauty of the Black Hills, taking a break from everything you love, Geek Nation Tours, 'small' discipline, and much more!
Please show some love to our sponsor for this episode. Today we are sponsored by Freedom Grooming. If you could use an electric razor and/or shaving products, please visit freedomgrooming.com/DRUNKEN for a 20% discount.