Episode 203 - The Magic of Sweating and Saunas with William Randall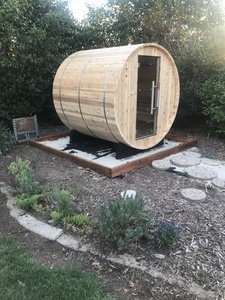 Intro:
Intro:
And please check out my public Facebook page
News:
DANIELE's HISTORICAL PODCAST IS HERE! Please subscribe: www.historyonfirepodcast.com
Thank you for the wine to Aum Cellars
Episode:
Contact Savannah Em at [email protected] if you are interested in the Ikkyu Scroll
If you are in the market for martial arts mats, please check out zebraathletics.com
Thank you to grasslandbeef.com!
Check out the great wines from Materra Wines
Thank you to www.snowroast.com for their delicious coffee. Use the code "DRUNKEN" or "HISTORY" for a 15% discount!
Today, we chat with William Randall from www.saunasUSA.com about the magic of sweating, Lakota sweat lodges, the power of rituals, a deep dive into the world of saunas (heat shock proteins, infrared vs. traditional, health benefits, costs, maintenance), and much more.