Episode 183 - The Dark Side of Individualism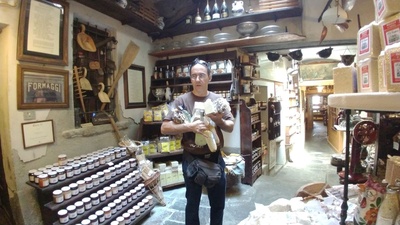 Intro:
And please check out my public Facebook page
News:
DANIELE's HISTORICAL PODCAST IS HERE! Please subscribe: www.historyonfirepodcast.com
Thank you for the wine to Aum Cellars
Episode:
Contact Savannah Em at [email protected] if you are interested in the Ikkyu Scroll
If you train in Jiujitsu (or any other sport for that matter), check out the knee braces at nevertapgear.com
And the Tomoe Gozen rash guard designed by Savannah: Tomoe Gozen Rashguard
Thanks to www.dynastyforge.comfor the amazing swords!
Thank you to grasslandbeef.com!
Thank you to www.snowroast.com for their delicious coffee. Use the code "DRUNKEN" or "HISTORY" for a 15% discount!
It's a "Rich and Daniele" episode. Today we play with: cleansing diet, the Hugo cocktail, Hollywood remakes, The Princess Bride and its prophetic lines about masks, the beauty of individualism, the dark side of individualism, the transformation of Rogan listeners, the age of rage, algorithms of hate, the ugliness of much of martial arts culture, the happy exceptions of the martial world, Rich about to start a new podcast about gardening, and much, much more.