Episode 180 - Emotional Bravery, And Other Tales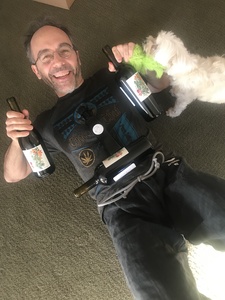 Intro:
And please check out my public Facebook page
News:
DANIELE's HISTORICAL PODCAST IS HERE! Please subscribe: www.historyonfirepodcast.com
Thank you for the wine to Aum Cellars
Episode:
Contact Savannah Em at [email protected] if you are interested in the Ikkyu Scroll
If you train in Jiujitsu (or any other sport for that matter), check out the knee braces at nevertapgear.com
And the Tomoe Gozen rash guard designed by Savannah: Tomoe Gozen Rashguard
Thanks to www.dynastyforge.comfor the amazing swords!
Thank you to grasslandbeef.com!
Thank you to www.snowroast.com for their delicious coffee. Use the code TAO18 for a 15% discount!
Today, Nick Holderbaum from The Primalosophy Podcast invites Daniele for a chat. In the course of the discussion, we tackle a whole bunch of topics: what one misses during a pandemic, sex in history, Nazi-killing grandmas, the dangers of attachment to any ideology, the limits of positive thinking, the body as the original psychedelic, practices helping to take you our of your head, 'energy,' emotional bravery, how wisdom needs to go hand in hand with simplicity, effectiveness & kindness, fearlessness & hopelessness, defiant smiles, giving one's word, Ikkyu Sojun, and much, much more.