Episode 177 - Great Moments in Weed History with Abdullah Saeed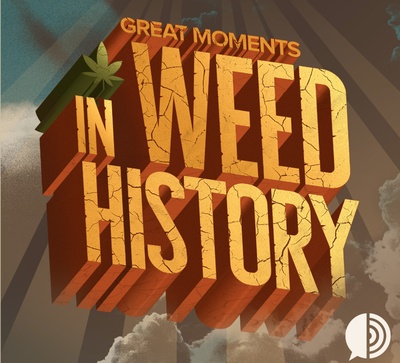 Intro:
And please check out my public Facebook page
News:
DANIELE's HISTORICAL PODCAST IS HERE! Please subscribe: www.historyonfirepodcast.com
Thank you for the wine to Aum Cellars
Episode:
Contact Savannah Em at [email protected] if you are interested in the Ikkyu Scroll
If you train in Jiujitsu (or any other sport for that matter), check out the knee braces at nevertapgear.com
And the Tomoe Gozen rash guard designed by Savannah: Tomoe Gozen Rashguard
Thanks to www.dynastyforge.comfor the amazing swords!
Thank you to grasslandbeef.com!
Thank you to www.snowroast.com for their delicious coffee. Use the code TAO18 for a 15% discount!
Joining us on the podcast today is Abdullah Saeed, co-host of "Great Moments in Weed History." Our conversation ranges from growing up in Thailand, close-mindedness, the strategy of divide and conquer, Carl Sagan's weed consumption, Zen and ordinary miracles, Pakistani weed, Abdullah's writing career, cannabis history, the economic interests that criminalized marijuana, greatest moments in weed history, Daniele's first weed experience, teaching kids, Willie Nelson smoking on the roof of the White House, Jesus as a Cannabis healer, and much more.