Episode 172 - When Anxiety & Depression Show Up for Another Round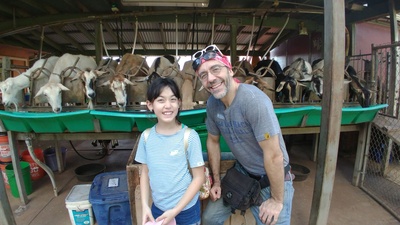 Intro:
And please check out my public Facebook page
News:
DANIELE's HISTORICAL PODCAST IS HERE! Please subscribe: www.historyonfirepodcast.com
Thank you for the wine to Aum Cellars
Episode:
Contact Savannah Em at [email protected] if you are interested in the Ikkyu Scroll
THIS EPISODE IS ALSO BROUGHT TO YOU BY the podcast "Keep Coming Back: Real Stories of Sobriety and Recovery." Please check it out wherever you listen to podcasts. And here is their website: http://keepcomingbackpodcast.com
If you train in Jiujitsu (or any other sport for that matter), check out the knee braces at nevertapgear.com
And the Tomoe Gozen rash guard designed by Savannah: Tomoe Gozen Rashguard
Thanks to www.dynastyforge.comfor the amazing swords!
Thank you to grasslandbeef.com!
Thank you to www.snowroast.com for their delicious coffee. Use the code TAO18 for a 15% discount!
It's a 'Rich and Daniele' episode. Today, we chat about Bruce Springsteen, Anthony Bourdain, Nietzsche, Tom Robbins, Georges St. Pierre, the gift/curse of an unusual sensitivity, anxiety and depression showing up for another round of sparring with Daniele, defiance as an ally to snap out of misery, the wisdom of sweating, heroism, and much, much more.