Episode 152 - The Talent Quest: Yves Edwards, Sovannahry Em, Brooke James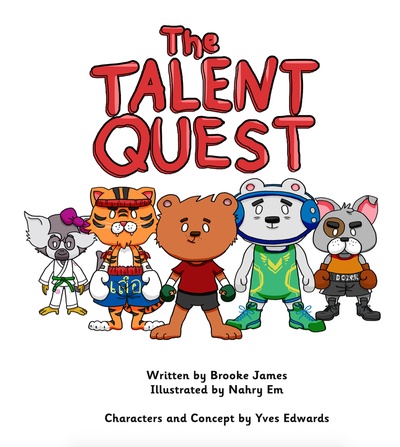 Intro:
Thank you to Aubrey Marcus from Onnit! If you are in the market for supplements, workout gear, or great foods, use our own podcast link for a discount with Onnit by going to www.onnit.com/taoist.
Use the code "warrior" for a discount on the great t-shirts at suredesigntshirts.com
DRUNKEN TAOIST T-SHIRTS FEATURING IKKYU SOJUN!!!!! ORDER YOURS NOW!!!!! Straight from Bolelli's perverted brain, through the artistic hand of Savannah Em, here are the new Drunken Taoist t-shirts: http://www.danielebolelli.com/drunken-taoist-podcast-t-shirts-pre-order/. Thank you to the epic Savannah Em for the art and to Bennett Grunberg from Sure Design for his support with this. For any questions, email me at

[email protected]

.

My mom's book about James Weddell (see episode 30) If you are interested, check it out here: http://amzn.to/N2Logr.
If you are in dire need of chocolate, audiobooks or awesome t-shirts, check our affiliates:
Daisy House released their album. Check them out here: daisyhouse.bandcamp.com.
Daniele's books: NEW BOOK JUST RELEASED! "NOT AFRAID" If you click on any of the covers at this site www.danielebolelli.com, it'll take you straight to the Amazon page. AN AUDIOBOOK VERSION OF "NOT AFRAID" IS AVAILABLE HERE: danielebolelli.com/downloads/not-afraid-audiobook/.
THE TAOIST LECTURE SERIES IS HERE!!!!!! Get yours here: danielebolelli.com/downloads/taoist-lectures
Interested in Martial Arts? Check out Daniele's instructional on leglocks: https://leglocks.vhx.tv
If you are interested in kiva.org, please contact Rich:

[email protected]
And please check out my public Facebook page
News:
DANIELE's HISTORICAL PODCAST IS HERE! Please subscribe: www.historyonfirepodcast.com
Thank you for the wine to Aum Cellars
Episode:
Contact Savannah Em at [email protected] if you are interested in the Ikkyu Scroll
THIS EPISODE IS BROUGHT TO YOU BY BlueChew.com. BlueChew.com brings you the first chewable with the same FDA-approved active ingredients as Viagra and Cialis so you know they work. BlueChew is prescribed online and ships straight to your door in a discreet package, so no in-person doctor's visit, no waiting in the pharmacy. Promo code DRUNK (and $ 5 for shipping) lets you try it for FREE!
MMA GYM in LA: Check out https://fightsciencemma.com/
If you train in Jiujitsu (or any other sport for that matter), check out the knee braces at nevertapgear.com
And the Tomoe Gozen rash guard designed by Savannah: Tomoe Gozen Rashguard
Thanks to www.dynastyforge.comfor the amazing swords!
Thank you to grasslandbeef.com!
Thank you to www.snowroast.com for their delicious coffee. Use the code TAO18 for a 15% discount!
Sovannahry...doing more damage to Ukraine than Putin himself
Message Sovannahry for signed copies or you can get an unsigned copy on Amazon https://www.amazon.com/Talent-Quest-Brooke-James/dp/1723582352
Yves: from Bruce Lee to UFC
Thanks Chuck for hooking up Sav with Yves and Brooke
How does learning how to punch and kick someone make you a better person?
The paradoxical alchemy of martial arts
Advantages and disadvantages of traditional martial arts vs. combat sports
How to pick a martial arts school
Yves on trash talking in combat sports
"It is hard to hate a guy who is giving you donuts"
Just stepping up
Sovannahry about fighting in Asia
The ONE Championship model vs. the UFC model
The Shaolin of Dagestan documentary https://www.youtube.com/watch?v=Q0EwWAjIi20
Learning how not to take criticism personally helps you grow
Evan Tanner philosophy
The harshness of martial arts is what teaches people to deal with adversity
Combat Wombat!