Episode 152 - The Talent Quest: Yves Edwards, Sovannahry Em, Brooke James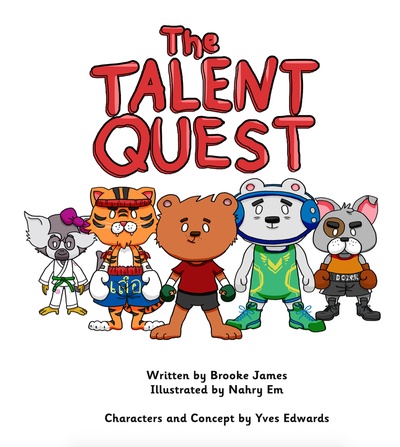 Intro:
And please check out my public Facebook page
News:
DANIELE's HISTORICAL PODCAST IS HERE! Please subscribe: www.historyonfirepodcast.com
Thank you for the wine to Aum Cellars
Episode:
Contact Savannah Em at [email protected] if you are interested in the Ikkyu Scroll
THIS EPISODE IS BROUGHT TO YOU BY BlueChew.com. BlueChew.com brings you the first chewable with the same FDA-approved active ingredients as Viagra and Cialis so you know they work. BlueChew is prescribed online and ships straight to your door in a discreet package, so no in-person doctor's visit, no waiting in the pharmacy. Promo code DRUNK (and $ 5 for shipping) lets you try it for FREE!
MMA GYM in LA: Check out https://fightsciencemma.com/
If you train in Jiujitsu (or any other sport for that matter), check out the knee braces at nevertapgear.com
And the Tomoe Gozen rash guard designed by Savannah: Tomoe Gozen Rashguard
Thanks to www.dynastyforge.comfor the amazing swords!
Thank you to grasslandbeef.com!
Thank you to www.snowroast.com for their delicious coffee. Use the code TAO18 for a 15% discount!
Sovannahry...doing more damage to Ukraine than Putin himself
Message Sovannahry for signed copies or you can get an unsigned copy on Amazon https://www.amazon.com/Talent-Quest-Brooke-James/dp/1723582352
Yves: from Bruce Lee to UFC
Thanks Chuck for hooking up Sav with Yves and Brooke
How does learning how to punch and kick someone make you a better person?
The paradoxical alchemy of martial arts
Advantages and disadvantages of traditional martial arts vs. combat sports
How to pick a martial arts school
Yves on trash talking in combat sports
"It is hard to hate a guy who is giving you donuts"
Just stepping up
Sovannahry about fighting in Asia
The ONE Championship model vs. the UFC model
The Shaolin of Dagestan documentary https://www.youtube.com/watch?v=Q0EwWAjIi20
Learning how not to take criticism personally helps you grow
Evan Tanner philosophy
The harshness of martial arts is what teaches people to deal with adversity
Combat Wombat!