Episode 126 - The Future of Work, Education, Relationships & Everything Else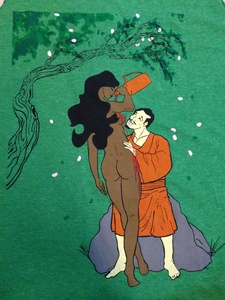 Intro:
And please check out my public Facebook page
News:
DANIELE's HISTORICAL PODCAST IS HERE! Please subscribe: www.historyonfirepodcast.com
Thank you for the wine to Aum Cellars
Episode:
Contact Savannah Em at [email protected] if you are interested in the Ikkyu Scroll
WE HAVE A NEW SPONSOR FOR THIS EPISODE. IF YOU ARE IN THE MARKET FOR TOP NOTCH WATCHES FOR INCREDIBLY GOOD PRICES, CHECK OUT getthewatch.net AND USE THE CODE TAOIST FOR AN AUTOMATIC 15% DISCOUNT
MMA GYM in LA: Check out https://fightsciencemma.com/
For great medicinal mushrooms, check out Alpha.Dynamics: Instagram and at www.alphadynamicshealth.com
Father's Bolelli Sunday School: The Bible according to Quentin Tarantino:
Jesus inviting you to become a eunuch for the sake of Heaven
Not Louis CK's favorite passage
No sex in Heaven
A morality that puts you at odds with your biology
Monkeys with top hats
The Rant of the Day:
The Drunken Taoist Ikkyu t-shirt prompts a former guest to knockout a racist
Rich gets a black belt in verbal Tai Chi
The future of work in the internet age
How internet can change work, play, community, relationships, real estate, and everything else
Advantages and disadvantages of online universities, and the dematerialization of work
Self-driving cars
The structure of our society hasn't caught up with our technology
The Storytelling Moment:
From Our Fake History: the birth of Rock and Roll
Good, old Muddy Waters
The original lyrics to Tutti Frutti were quite X-rated
A producer to Elvis "Make sure you stick to truck-driving because you are never going to make it as a singer."
The "I Have a Dream" Corner:
A monster who wants to make sure I never write again
Thank you to Savannah's Sponsors: