Episode 112 - Franco Bolelli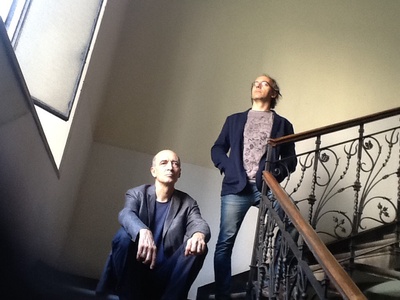 Intro:
Thank you to Chris Odell from Datsusara! If you are interested in computer bags, backpacks, gi, and other hemp products www.dsgear.com. Use the code "daniele" at checkout for a discount (here's the awesome Datsusara animation of a Drunken Taoist episode by Paul Klawiter: www.youtube.com/watch?v=xwQcEm6cioM
Thank you to Aubrey Marcus from Onnit! If you are in the market for supplements, workout gear, or great foods, use our own podcast link for a discount with Onnit by going to www.onnit.com/taoist.
Use the code "warrior" for a discount on the great t-shirts at suredesigntshirts.com
if you shop on Amazon, please use our link on the donate page of this site. OR this one: http://amzn.to/10N96md.
DRUNKEN TAOIST T-SHIRTS FEATURING IKKYU SOJUN!!!!! ORDER YOURS NOW!!!!! Straight from Bolelli's perverted brain, through the artistic hand of Savannah Em, here are the new Drunken Taoist t-shirts: http://www.danielebolelli.com/drunken-taoist-podcast-t-shirts-pre-order/. Thank you to the epic Savannah Em for the art and to Bennett Grunberg from Sure Design for his support with this. For any questions, email me at

[email protected]

.
My mom's book about James Weddell (see episode 30) If you are interested, check it out here: http://amzn.to/N2Logr.
If you are in dire need of chocolate, audiobooks or awesome t-shirts, check our affiliates:
Daisy House released their album. Check them out here: daisyhouse.bandcamp.com.
Daniele's books: NEW BOOK JUST RELEASED! "NOT AFRAID" If you click on any of the covers at this site www.danielebolelli.com, it'll take you straight to the Amazon page. AN AUDIOBOOK VERSION OF "NOT AFRAID" IS AVAILABLE HERE: danielebolelli.com/downloads/not-afraid-audiobook/.
THE TAOIST LECTURE SERIES IS HERE!!!!!! Get yours here: danielebolelli.com/downloads/taoist-lectures
Interested in Martial Arts? Check out Daniele's instructional on leglocks: https://leglocks.vhx.tv
If you are interested in kiva.org, please contact Rich:

[email protected]
And please check out my public Facebook page
News:
DANIELE's HISTORICAL PODCAST IS HERE! Please subscribe: www.historyonfirepodcast.com
Thank you for the wine to Aum Cellars
Episode:
THIS EPISODE IS BROUGHT TO YOU BY AUDIBLE! Please go to audible.com/taoist for a free trial
Contact Savannah Em at [email protected] if you are interested in the Ikkyu Scroll
The Bolelli household: podcasting before podcasting existed
"I'd never be able to stay in one field of knowledge"
Mixing what most people keep separate
Franco and his 3 points-hand: "One of the best shooters in Western Civilization"
Choosing a career that would allow him to stay with baby Daniele 24/7
A curious relationship with money
A concert at Castello Sforzesco
"I wrote about music to write about life"
Teaching in design without knowing a whole lot about design
Love book
Franco's ungodly stamina when it comes to playing
Daniele is a historian. Franco can't care less about history
Technology and evolution
Creating something better than what we criticize
The limits of politics
Franco's hostility toward learning
Meeting Michael Jordan
Obsession and self perfection
One sentence by Nietzsche is worth more than most Western philosophy put together
Most philosophers are an insult to the trees that were cut to create the pages they wrote on
"Descartes can't dance"