Episode 103 - SJWs, Alt Right—Two Sides of the Same Sick Coin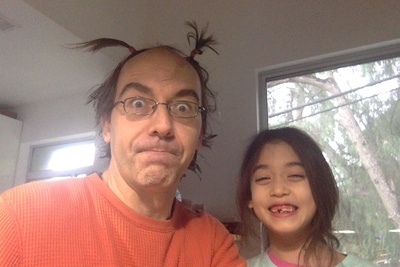 Intro:
Thank you to Chris Odell from Datsusara! If you are interested in computer bags, backpacks, gi, and other hemp products www.dsgear.com. Use the code "daniele" at checkout for a discount (here's the awesome Datsusara animation of a Drunken Taoist episode by Paul Klawiter: www.youtube.com/watch?v=xwQcEm6cioM
Thank you to Aubrey Marcus from Onnit! If you are in the market for supplements, workout gear, or great foods, use our own podcast link for a discount with Onnit by going to www.onnit.com/taoist.
Use the code "warrior" for a discount on the great t-shirts at suredesigntshirts.com
if you shop on Amazon, please use our link on the donate page of this site. OR this one: http://amzn.to/10N96md.
DRUNKEN TAOIST T-SHIRTS FEATURING IKKYU SOJUN!!!!! ORDER YOURS NOW!!!!! Straight from Bolelli's perverted brain, through the artistic hand of Savannah Em, here are the new Drunken Taoist t-shirts: http://www.danielebolelli.com/drunken-taoist-podcast-t-shirts-pre-order/. Thank you to the epic Savannah Em for the art and to Bennett Grunberg from Sure Design for his support with this. For any questions, email me at

[email protected]

.
My mom's book about James Weddell (see episode 30) If you are interested, check it out here: http://amzn.to/N2Logr.
If you are in dire need of chocolate, audiobooks or awesome t-shirts, check our affiliates:
Daisy House released their album. Check them out here: daisyhouse.bandcamp.com.
Daniele's books: NEW BOOK JUST RELEASED! "NOT AFRAID" If you click on any of the covers at this site www.danielebolelli.com, it'll take you straight to the Amazon page. AN AUDIOBOOK VERSION OF "NOT AFRAID" IS AVAILABLE HERE: danielebolelli.com/downloads/not-afraid-audiobook/.
THE TAOIST LECTURE SERIES IS HERE!!!!!! Get yours here: danielebolelli.com/downloads/taoist-lectures
Interested in Martial Arts? Check out Daniele's instructional on leglocks: https://leglocks.vhx.tv
If you are interested in kiva.org, please contact Rich:

[email protected]
And please check out my public Facebook page
News:
DANIELE's HISTORICAL PODCAST IS HERE! Please subscribe: www.historyonfirepodcast.com
Thank you for the wine to Aum Cellars
Episode:
Contact Savannah Em at [email protected] if you are interested in the Ikkyu Scroll or for tickets to her fight on February 18th
Father's Bolelli Sunday School: The Bible according to Quentin Tarantino:
Hot, naked woman on the roof
Ancient Israelite fragging
The "Rant of the Day":
The Stupidity of the Left
Crying wolf about racism means people stop believing you even in the presence of real racism
The Stupidity of the Right
You know what's manly? Not whining like a little bitch is manly
Showing up to work with t-shirts featuring Conan the Barbarian killing enemies, while naked women moan at his feet
Even smart people turned off by PC culture end up listening to even worse idiots
The solution to the stupidity of the Left is not the stupidity of the Right. The solution is not being stupid
SJWs and Alt Right are the same people, indoctrinated by different ideologies
Just because someone criticizes someone's stupidity, it doesn't mean they are not stupid too
The "Storytelling Moment":
The "Iz Moment":
Sean Loeffler and going to school
"You are not Daniele anymore. You are Niko the dog"
The "Ask Bolelli" Corner:
First 90 minutes of the day
How to deal with wannabe rapists
Thank you to Savannah's Sponsors: