Episode 23 - Dan Carlin: The Man Who Can Make History Fun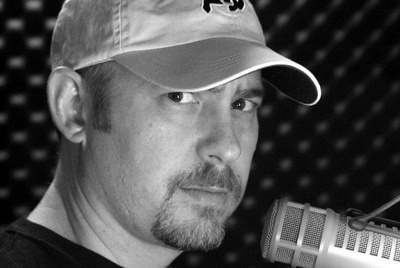 Intro:
A million thanks to Aubrey Marcus and Onnit for supporting the podcast. Please familiarize yourself with the awesome stuff available by Onnit--from supplements to workout gear to great foods. Use our own podcast link for a discount by going to www.onnit.com/taoist. Show Aubrey some love and let him know he didn't make a mistake by sponsoring us.
Please visit our sponsor's website for computer bags, backpacks, gi, and other hemp products www.dsgear.com. Use the code "daniele" at checkout for a discount. Check out the awesome Datsusara animation of a Drunken Taoist episode by Paul Klawiter: www.youtube.com/watch?v=xwQcEm6cioM.
If you want to buy a Drunken Taoist t-shirt, email me at

[email protected]

and I'll check to see if we have your size and color before you pay anything.
If you are in dire need of chocolate, audiobooks or awesome t-shirts, check our affiliates:
The code "daniele" gets you a discount on the food of the gods (chocolate!) www.coracaoconfections.com.
Use the code "warrior" for a discount on the great t-shirts at suredesigntshirts.com.
And if you need audiobooks, check www.audibletrial.com/thedrunkentaoist.
Daisy House released their album. Check them out here: daisyhouse.bandcamp.com
MY NEW BOOK IS IN STORES!!!!!! It's entitled "Create Your Own Religion" and features endorsements by Joe Rogan, Mike Vallely, Ben Harper, Shannon Lee and Tom Robbins. If you click on the cover at this site: www.danielebolelli.com, it'll take you straight to the Amazon page.
A lecture series about Taoism is in the works
If you are interested in kiva.org, please contact Rich.
Forum: we launched The Drunken Taoist forum. Check it here, start conversations and be nice to each other! thedrunkentaoist.com/forum.
Hardcore History: Daniele's favorite podcast
The good, old days when historians were great storytellers
The horrors of academic history
Why journalists can make history come to life better than historians
The balance between forging tough individuals while giving them love: can you win a war against your grandparents?
Splitting history in two separate disciplines
Why so few people question the norms of their times
The mechanics of Dan's podcast
Hardcore History follows the wisdom of Taoist sage Jimmy Page: "tight but loose"
The future of politics: why the two political parties have to go
The godfathers of podcasting: shaping the future
Hardcore History's bookkeeping
Dan plays violin on a very busy street: the global street performer
Dan during the L.A. Riots: curfew breaking, driving on Sunset Blvd. at midnight with no lights and no cars around, the army on the streets....
The origins of the Common Sense podcast
Daniele likes Dan's approach for the very same reason why the radio establishment hated it. A human being rather than an ideological clone. How everyone in the radio business knows that Rush Limbaugh doesn't believe what he says.
"This idea that there's a single ideology, or a philosophy, that is right. And you can follow it and it will work for every problem... I'm sorry but to me it's ridiculous."
"I have very strong convictions about certain things but I don't have this ideology that requires me to stay of the same opinion"
"If convictions mean that you are not allowed to rationally consider each issue on the merits, then I'd rather not have convictions"
Dan Carlin, the king of nuance.
We use the same Nietzsche and Whitman quotes
"If I know ahead of time what you are going to say about any given topic, it's because you are going by the rule book,which defeats the purpose of being an aware human being"
"The fact that you can't get history from the History Channel makes it that much better for me"
"If the show is too smart for you, it's not our fault"
Dan is one of the few who can pronounce my name
Common Sense is partially banned in China. The internet and its enemies (Dianne Feinstein is fuckin' scary)
On Boxing and freedom, Alexander the Great and the Kennedy assassination.